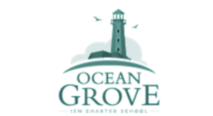 Homeschool Program 
Music – Gymnastics – Art
This special homeschool drop-off program allows 
kids ages 5-7 to participate in multiple activities in one location
MUSIC – Learning basic music competence and fluency through singing, dancing, solfege,
and rhythm instruments—materials included
9:00-11:30 AM 
themusicinmotion.com 408-675-2275
GYMNASTICS – Learn a variety of gymnastics, tumbling, and trampoline skills, gain strength, and increase basic motor skills
9:00-11:30 AM 
titansmh.com 408-782-2872 
ART – Drawing, Painting, Sculpture, and Art History. 
Using the Elements and Principles of Design, students will create original artworks
and increase motor skill development along with improving hand-eye coordination
12:00-1:15 PM
 morganhillartschool.org 669-888-3622
HOW TO REGISTER
1. Must enroll in both music and gymnastics
2. Register through each vendors website at themusicinmotion.com for MUSIC (button below), 
 titansmh.com for GYMNASTICS and morganhillartschool.org for ART
3. Contact your ES for a PO (a separate PO is needed for each vendor). 
4. If you are NOT using Ocean Grove funds, full payment must be received two weeks prior to the start of  
 each session 
Children Ages 4-7   
Music Exploration is a music and movement class especially developed for your 4-7 year old's abilities and needs.
• Educational, fun, creative, and quality you love and trust. 
• We've used our deep understanding of children's development and music to create a program that your 4, 5, 6 or 7-year-old will love and that meets them where they are in terms of craving structure, rules, and games, but still wanting to play.  
• Music Exploration takes your child on the journey from Basic Music Competence to Basic Music Literacy. 
• It both complements and prepares your child for formal music instruction and school-based music education, and gives her a foundation for a lifetime of music enjoyment.  
• Your child will build life skills like leadership, decision-making, and teamwork at the same time as he builds his music skills.
• 1 Hour class where JOY leads and LEARNING follows!
Materials:
In addition to to the family song collection, children are given a HomePlay Page Workbook with activities to experiment with at home. Children also receive their own set of Tonal Solfège Pattern Cards to use in class and at home. Tonal and rhythm solfège patters are included on the CD and the Digital Downloads. The Family Songbook is filled with suggestions for things to do at home. An important feature of the parent's page are the "Ask Me About" questions that help parents open a conversation with their child and share a musical moment.  Because there are specific activities on the HomePlay pages and suggestions for parent involvement at home, lesson planning is more structured than with mixed-age classes.