Music Exploration
Our Music Exploration program is educational, fun, and creative all with the quality you love and trust. Instilling basic music theory through music and movement while singing, dancing and using rhythm instruments.  
Music In Motion is offering a 
FUN & EDUCATIONAL class for kids!
Children Ages 4-7  
Music Exploration is a music and movement class especially developed for your 4-7 year old's abilities and needs. 
• Educational, fun, creative, and quality you love and trust. 
• We've used our deep understanding of children's development and music to create a program that your 4, 5, 6 or 7-year-old will love and that meets them where they are in terms of craving structure, rules, and games, but still wanting to play.  
• Music Exploration takes your child on the journey from Basic Music Competence to Basic Music Literacy. 
• It both complements and prepares your child for formal music instruction and school-based music education, and gives her a foundation for a lifetime of music enjoyment.  
• Your child will build life skills like leadership, decision-making, and teamwork at the same time as he builds his music skills.
• 1 Hour class where JOY leads and LEARNING follows!
Materials:
In addition to to the family song collection, children are given a HomePlay Page Workbook with activities to experiment with at home. Children also receive their own set of Tonal Solfège Pattern Cards to use in class and at home. Tonal and rhythm solfège patters are included on the CD and the Digital Downloads. The Family Songbook is filled with suggestions for things to do at home. An important feature of the parent's page are the "Ask Me About" questions that help parents open a conversation with their child and share a musical moment.  Because there are specific activities on the HomePlay pages and suggestions for parent involvement at home, lesson planning is more structured than with mixed-age classes. 
SPRING 2019 SCHEDULE
Class Times:
TUESDAYS
3:15 – 4:15 pm
WEDNESDAYS
3:15 – 4:15 pm 
CLASS DETAILS
Tuition cost is $171 plus a
$48 materials fee. 
The materials have changed this fall. 
The families will be receiving one CD. 
Classes are 1 hour long.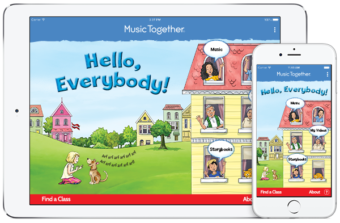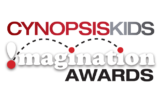 Check out the free "Hello Everybody" app for iPhone/iPad or Android. It's an easy way for you to access your Music Together songs, whether you are at home or on the go!
Log in with your Family Music Zone® account (or create a new one on the app) to get your songs into the app. Then, have fun singing and dancing along from wherever you are.
To access family fun zone or more information: www.musictogether.com (800) 728-2692
Music Together art & logo design copyright ©1992–2018 Music Together LLC. Music Together is a registered trademark. 
The Music In Motion is licensed by Music Together LLC.